The first trailer captures the gothic mood of Floats the Dark Shadow.
Shadow Cabaret:
The evil carnival music brings a creepy humor to this trailer for Bitter Draughts.
The Dreyfus Game:
Political scandal causes an uproar in Paris. But evil comes in many forms.
Heart of Deception:
Book trailer for my Elizabethan romance under my own name, Gayle Feyrer.
The image is tinted red to harmonize with the other pictures.
Music is public domain Celtic Harp.
The photo of the ravens which open thes Heart of Deception book trailer was a Wikimedia Commons Picture of the Year, 2016.
"Jubilee and Munin, Ravens of the Tower of London. Jubilee was hatched in Somerset in 2012 and wears a gold band. He was given to the Queen on her Diamond Jubilee. Munin was hatched in North Uist in 1995 and wears a light green band. She is the oldest raven at the tower. Identification confirmed with Chris Skaife, Ravenmaster at the Tower."
MARIAN:
Darren Curtis' comment on his music. "Illusory Realm" is set in a dark dream world. I imagined being lost and despondent with no clear path to walk. No direction to go. The Harp sets the tone to this piece and keeps it very fantasy-like. The Oboe carries a haunting sadness and the Tremolo Strings add a bit of tension. For you never know what lurks around each corner. Is this merely a dream? Or some twisted reality?"
WINTER LOVE SONG
From MARIAN, one of several troubadour songs I wrote for Alan a Dale to sing.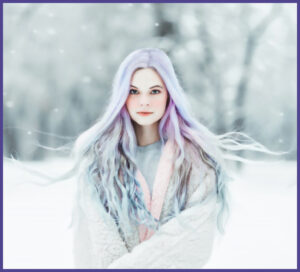 The pansy photo is by Faxine Sinclair. The other are public domain.
Winter Prelude by MusicLFiles free Standard License (filmmusic.io)
Coming soon…
Theo's World – A romantic and haunting video.
The Bitter Draught – Dark and moody revenge drama.
The Quest – a dark, intense trailer about Averill's search for his missing sister in A Harmony of Hells.
Poem videos are in Poetry
Music credits in Merci ~ the majority of the music is by the fabulous Kevin MacLeod
Colin's photo is licensed.
Creative Commons Attribution-Share Alike 4.0
Banner images from period posters: Le Cauchemar de Pierrot by Adrian Barrère, Medea by Alphonse Muncha, and Les Mauvais Bergers by Octave Mirabeau.