I am creating several perfumes inspired by my characters and the world they live in…
Meanwhile, I've discovered a wonderful perfumer named Sarawen, whose perfume Absinthe Noir is quite perfect.
Her description reads: Dance with the Green Fairy without the consequences! Pure anise blended in notes of ripe blood orange and honey, then darkened with deep amber and dragon's blood. A delightfully sinful treat reminiscent of late Edwardian and 1920's eras.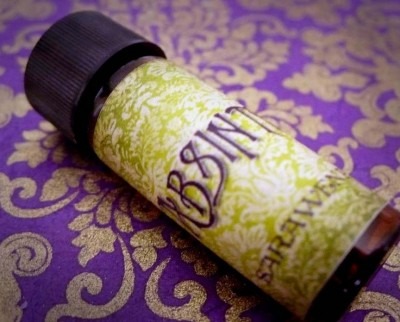 In the banner, two paintings by Frederick Frieseke frame the central figure by Gustav Moreau. The woman wearing the hat reminds me of the artist Carmine in my novel.