FLOATS THE DARK SHADOW won the Silver Medal "IPPY" Award from the 2013 Independent Publishers Book Awards.
It also won two Finalist Awards, in Mystery and in Historical, from the Next Generation Indies.
FROM BRUSH STROKE TO KEY STROKES:
NOVELS ABOUT ART AND ARTISTS
In the coming months, I'll join with Mary Burns, Michael Llewellyn and Ciji Ware in a panel on writing about artists and architects. The first will be at Kepler's Book Store in San Mateo.
Writers face a stimulating challenge when they write about art and artists—how to depict a visual medium with only words on a page. How does a writer explore and present the subtleties of color, light, shadow, materials, space and shape? And there's something else—what if the novel is about a real painter, whose works are available to everyone online and in books, and thus completely open to comparison and critique?
Kepler's is pleased to present an exceptional panel of authors to talk about how they grappled with these and many other issues when writing about such artists as Edgar Degas, John Singer Sargent, and Julia Morgan, as well as entirely fictional artists who lived during the same era of the exciting new art movements of Impressionism and Art Deco—the latter half of the 19th century and the very beginnings of the 20th century.
Come to hear and discuss From Brush Strokes to Key Strokes with Bay Area authors on Thursday, July 11 at 7 pm:
See more about these authors at their websites:
Mary F. Burns, Portraits of an Artist, a novel about John Singer Sargent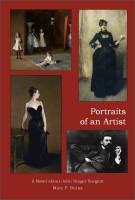 Michael Llewellyn, Creole Son: A Novel of Degas in New Orleans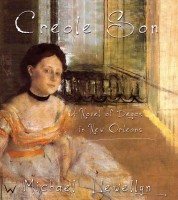 Ciji Ware, A Race to Splendor, a novel about Julia Morgan and the rebuilding of San Francisco's Fairmont Hotel after the 1906 earthquake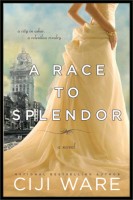 Banner combines Art Nouveau Fabric with the figure of a woman, both by Alfons Mucha.