This page brings a gallery of banner images that will change with each season, and a collection of art celebrating the city of Paris.
To celebrate the new greenery of spring, here's a relatively unknown Van Gogh of couples wandering the pathways of Montmartre.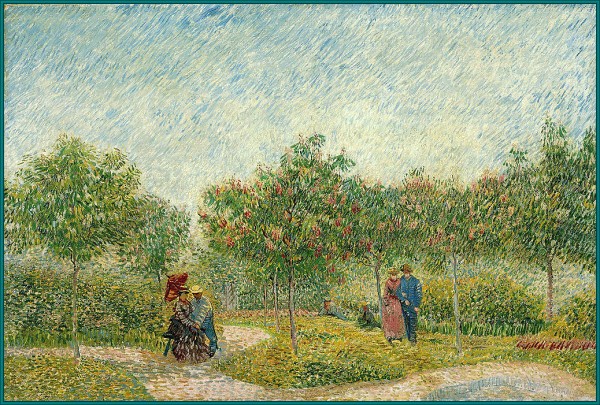 For the warmth of summer, here is a charming painting by Signac, called Lulu's Picnic.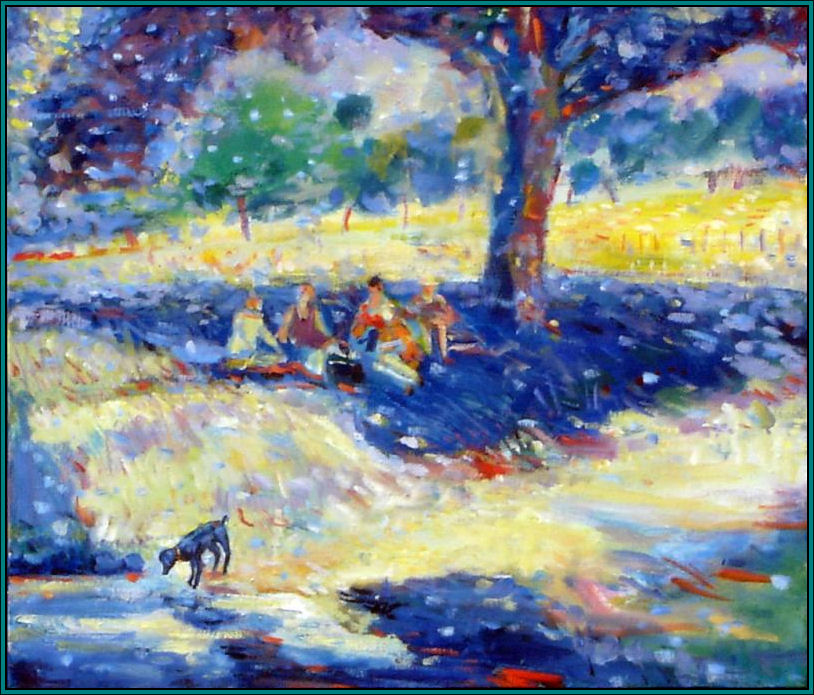 For the glory of Paris in the fall, here is a vibrant painting by a personal favorite, the versatile Maximilien Luce, Le Quai Conti.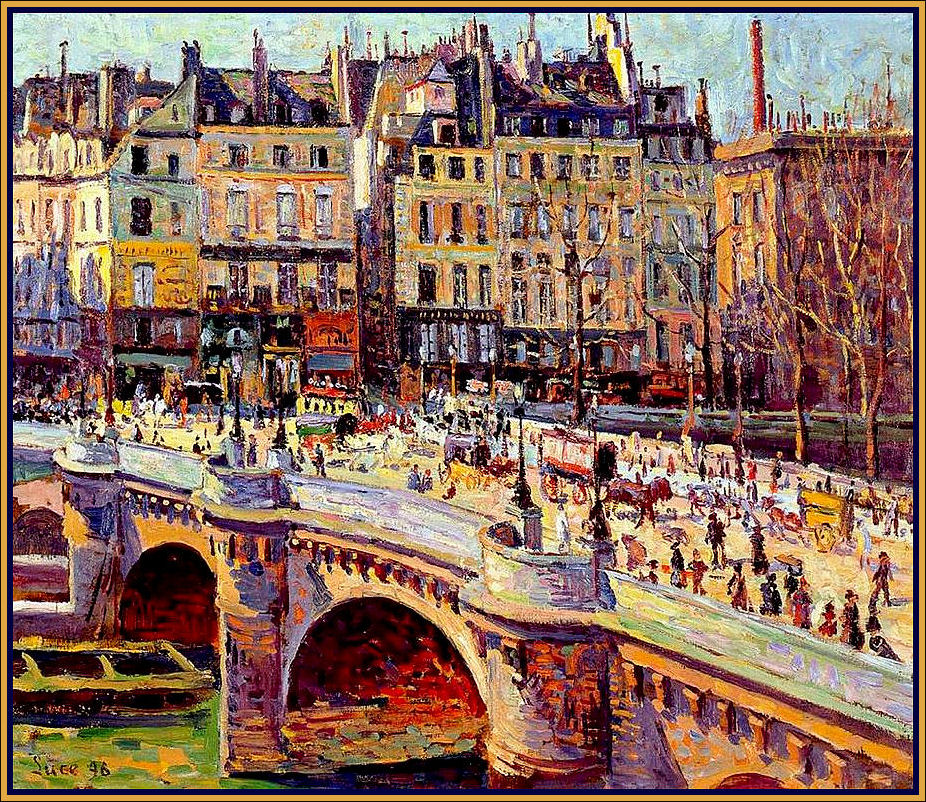 To celebrate the beauty of Paris in winter, another striking Maximilien Luce.
Spring banner images by Pointillist Georges Seurat, The Seine River in Courbevoie (pretend it's Paris) and Henri Rousseau, The Luxembourg Gardens at the Monument to Chopin.
Summer banner images are The Boating Party by Mary Cassatt and The Tuileries Gardens by Vuillard.
Banner images for Autumn in Paris by …
Winter Banner images are Gustave Caillebotte's View of Rooftops with Snow Effect and Le Lapin Agile by Pierre Ernest Prins.