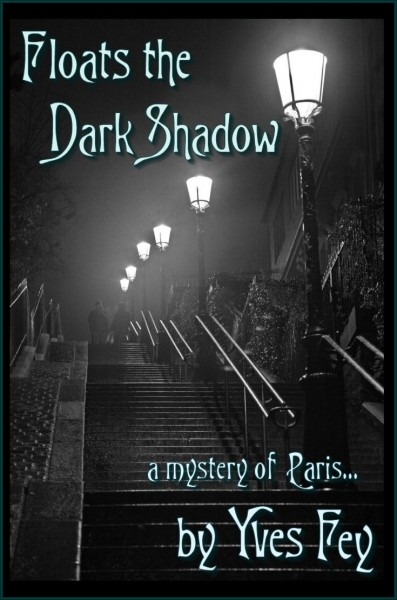 As 1900 approaches, Paris reigns supreme.  Her streets swarm with poets and painters, criminals and courtesans, aristocrats and anarchists.  By day, class warfare wages fiercely—the revolution has never really ended.  By night, rich and poor cavort in racy cabarets.  Scientists and spiritualists mingle at society ladies' salons.  And in secret corners, the perverse rites of Satanism still corrupt souls.
A twist of fate gives aspiring artist Theodora Faraday her dream—to live in Paris.  Theo finds herself madly in love with the city, with painting, and with her newfound cousin.  Averill Charron gave her the giddy champagne of success.  She illustrated his poems and is now one of the Revenants, his friends and fellow poets.
But the dream takes on the ghastly colors of nightmare.  
Children are being kidnapped.   A little girl Theo knows is found in Montmartre cemetery—raped, tortured, and murdered.  Averill discovered the body, and investigating detective Michel Devaux instantly suspects him.  As more children vanish, all the Revenants fall under the same dark shadow.    Theo does not want to believe the killer could be someone she knows.  She refuses to believe it could be the man she loves.
Classic detection and occult revelation lead Michel and Theo through the dark underbelly of Paris, from catacombs to asylums to the obscene ritual of a Black Mass.  Following the maze of clues, they discover the murderer believes he is the reincarnation of Gilles de Rais.  Once Joan of Arc's lieutenant, after her death he plunged into an orgy of evil.  The Church burned him at the stake for heresy, sorcery, and the depraved murder of hundreds of peasant children.
But whether deranged mind or demonic passion incites him, the killer who now stalks Paris must be found before he strikes again….
***
FLOATS THE DARK SHADOW won a Silver Medal for Best Mystery from the 2013 Independent Publishers Awards.  It also placed in both the Mystery and Historical categories of the 2013 Next Generation Indie Awards, and was a finalist in the ForeWord Independent Publishers Awards.
***
FLOATS THE DARK SHADOW is currently available at Amazon.com and at Barnes & Noble as a Hardback, Soft Cover, and an eBook.
"Yves Fey recreates the haunting world of absinthe, of the Symbolist poets, of Salomé, of the Golden Dawn, and of darker, more unfathomable forces, that was Paris in 1897. This well-researched thriller offers satisfyingly complex characters. Powerful, violent, elegant."  —Beth Tashery Shannon, Pushcart Prize winner, author of Tanglevine
"Paris is painted with uncanny realism, using masterful splashes of descriptive color against a somber backdrop …  The characters develop as their entwined relationships become ever more enmeshed in the dark plot woven around mysticism, Satanism, and sadistic murders…" — Kirkus Reviews
"Fey's writing is gorgeous: she evokes the sights and smells of Paris and poetically presents the darkness and horror that plague tormented souls." — Historical Novel Society
"Yves Fey writes with the eye of an artist, the nose of a perfumer and the nerves of a hardened gendarme in this chilling tale of love and love's perversion.  Not for the faint of heart!" — Cuyler Overholt, award-winning author of A Deadly Affection
"This dark, gothic tale will delight fans of decadent, sensuous, fin-de-siècle Paris." — Kenneth Wishnia, award-winning author of 23 Shades of Black and The Fifth Servant
"Yves Fey delves into the dark well of occult, violence and eroticism lying just beneath the surface of fin-de-siècle Paris … as the serpentine page-turning plot unfolds…" — Barbara Corrado Pope, author of Cézanne's Quarry and The Blood of Lorraine
 ***
The novel's title was inspired by Charles Baudelaire's poem A Madrigal of Sorrow, translated by F.P. Sturm close to the turn of the century.  Although the poem as a whole has a different context – an obsessed lover to his mistress – these lines from the first stanzas were perfect for my serial killer and his innocent victims.
***
A MADRIGAL OF SORROW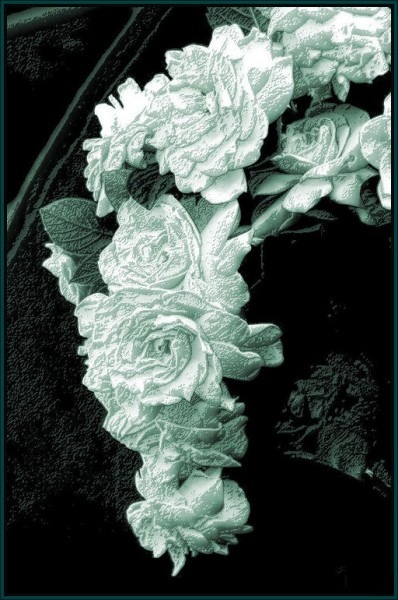 Be sad, be beautiful; your tears
But add one more charm to your eyes,
As streams to valleys where they rise;
And fairer every flower appears
After the storm.  I love you most
When joy has fled your brow downcast;
When your heart is in horror lost,
And over your present like a ghost
Floats the dark shadow of the past.
I love you when the teardrop flows,
Hot as blood, from your large eye;
When I would hush you to repose
Your heavy pain breaks forth and grows
Into a loud and tortured cry.
And then, voluptuousness divine!
Delicious ritual and profound!
I drink in every sob like wine,
And dream that in your deep heart shine
The pearls wherein your eyes were drowned.
***
FLOATS THE DARK SHADOW is the first of a mystery series set in fin de siècle Paris.  The sequel takes place during the furor of the Dreyfus Affair and the trial of Emile Zola.